Hurricane Delta is approaching…
Add "NowCast" and "Hurricane Tracking" from NOAA, watch how the hurricane develops in real time. Simply draw a polygon around the predicted landfall, select the products that you want to stop writing, set up the duration of the moratorium and click "Save". UrbanStat Risk Analysis API will automatically apply your moratoriums to the submissions. No more sending out emails to your brokers, agents or underwriters.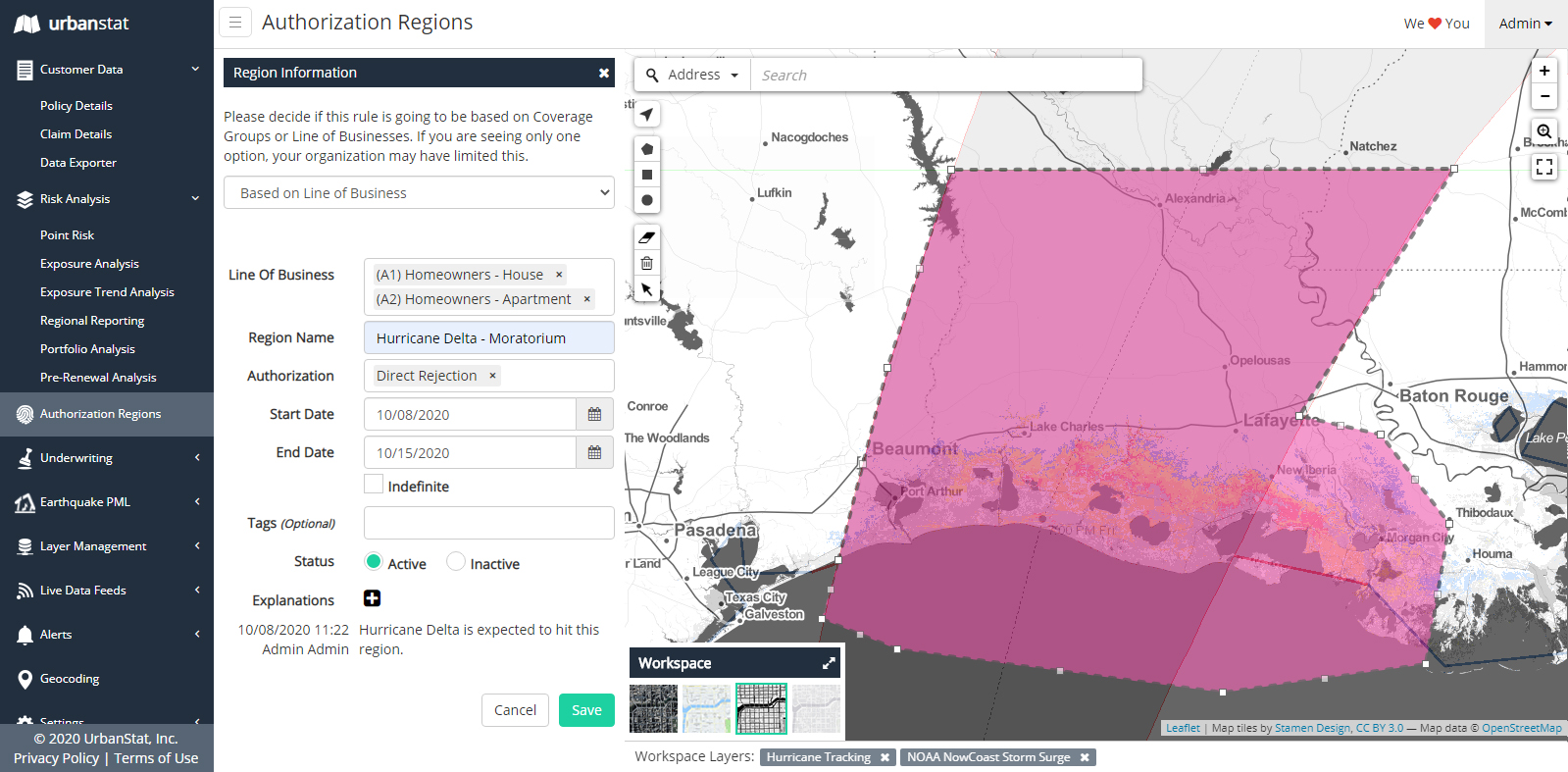 A major hurricane is expected to hit a large area between Houston and New Orleans, use real-time hurricane and storm surge data to set up your moratorium.
Set up the end date a week from today and the moratorium will expire automatically, until the all submissions for the selected products will be rejected in this area.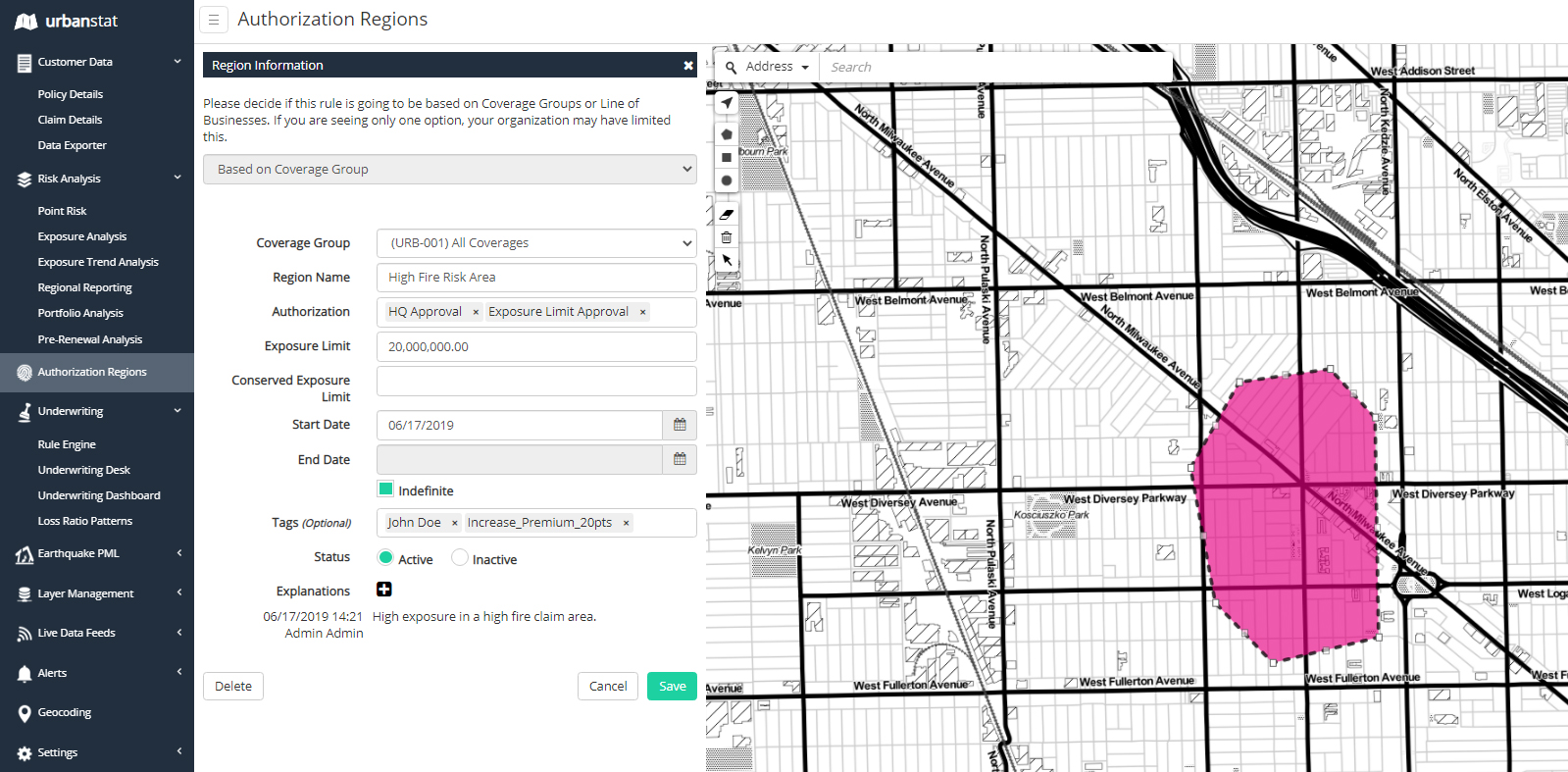 There is a few block radius area in downtown Chicago where you had major fire claims in just a few years. You want to review all applications and limit your exposure in this area. Draw a polygon, set up your parameters, and we will handle the rest.
Limit your exposure in problematic areas..
UrbanStat automatically identifies the areas that you have a high loss ratio and increasing amount of exposure that may become to dangerous for your portfolio's health. All you need to do is to decide how you want to manage these regions. Our rule engine can help you limit your exposure in these areas, as soon as you click "Save" we will automatically start controlling your exposure.
Use our APIs or User Interfaces
Manage your moratoriums automatically
Our Risk Analysis API is not just about static risk (e.g. property or external risk), it actually provides you insight about your portfolio and the current situation in the region when it comes to hurricanes, tornadoes, hail events, wildfires and earthquakes. You can simply define rules for your moratorium management and our API will provide you the data you need to trigger those rules.
Use our platform to manually manage your moratoriums
You can use our user interfaces to manage your moratoriums manually, we will still automatically feed this data to your sales systems, however, you will have full control on designing, implementing, and managing your moratoriums.